k
+

v

INTERIOR DESIGN STUDIO
ABOUT US
With over 40 years collective experience, k+v interior design studio is a boutique practice based in Sydney offering a complete interior design service.  We have worked on projects throughout Australia and Internationally.
Specialising in quality residential design solutions and high-end commercial fitouts.  We are passionate about designing functional and beautiful living and working environments.
We pride ourselves on understanding the way the client uses a space, this then influences our design process.
OUR PROCESS
ENQUIRY: contact us by phone or online

PRELIMINARY BRIEF: tell us where you think we can help

BOOKING: book an appointment time for a design consultation

DESIGN CONSULTATION: initial in home / office consultation for 1 – 2 hours with Karyn and Vanessa for $300

RETURN BRIEF: this is where we make sure we are all on the same page

FEE PROPOSAL: this is where we tell you how much it is going to cost

CONCEPT DESIGN: this is where we really get to know you and your project

DESIGN DEVELOPMENT: this is where we do our magic and bring your project to life

FINAL APPROVED DESIGN

DOCUMENTATION: detailed computer aided

drawings, perspective views and scheduling - to make sure you have a stress free construction phase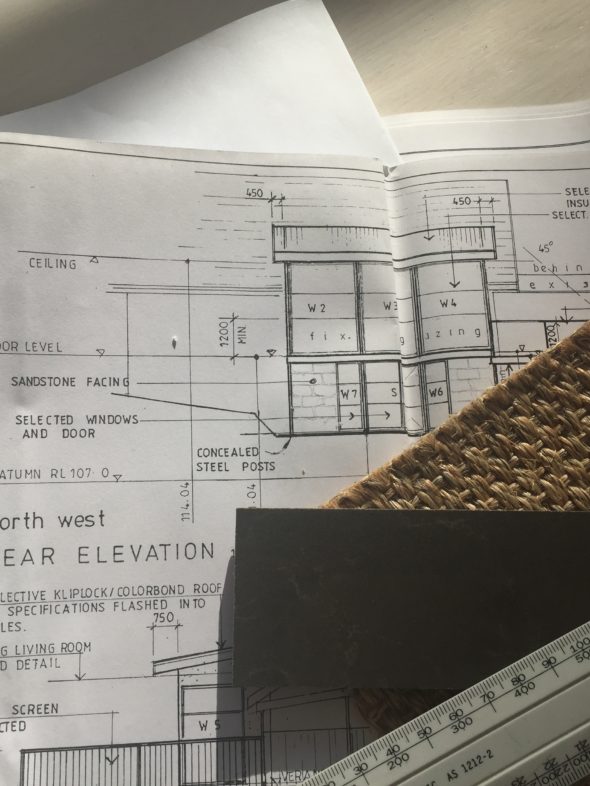 OUR TEAM
Our team at k+v interior design studio is more like a family.  We have a breadth of knowledge and skills, not only limited to interior design, but also including interior architecture, architecture, carpentry, home-making, parenthood, styling, photography, baking and construction...just to name a few.
We think collaboration is the key to our success, playing to each others strengths and never afraid to admit our weaknesses.  But even with our diverse backgrounds and points of view, we are all passionate about a marriage of function and aesthetics to create inspirationally unique spaces.
TESTIMONIALS
"K+V Interior Design Studio are currently engaged in the renovation of our 4 storey heritage listed terrace house in Kirribilli. K+V have produced 3D perspective drawings of multiple areas in our house and we are delighted with the results to date. The design concepts are respectful to the architecture of the house, but relevant to today's living. We are very happy with their collaborative approach to design and we would be more than happy to recommend them."
"Karyn has proved to be creative, flexible and astute, possessing a fine attention to detail. All projects undertaken have always been carried out with a professional approach along with enthusiasm and efficiency, which has been continually evident in her work. I have no hesitation in recommending Karyn for any project involving interior design."
"Vanessa is passionate about a holistic approach to design, whilst incorporating sustainable solutions for interior and exterior environments. Her real strength lies in the analytical part of design, form & function and maintaining a viewpoint for the end user.  Vanessa manages to easily establish a professional and collaborative working relationship with all her clients, consultants and contractors ."
"Karyn's total commitment to good design coupled with the ability to work professionally and closely with divergent clients has meant the refurbishment of our offices remains an unqualified success achieved within a modest budget.  Karyn has a straight forward and highly professional attitude to her work coupled with top design skills and an all round ability to manage a project through all stages"
Interior Design
Planning and designing beautiful interiors with the client to create unique spaces that really work.
Residential Design
Creating functional and aesthetically pleasing spaces with the right attention to detail to really turn a house into a home.
Commercial Design
We specialise in understanding how our clients business works and only then can we design a space that works.